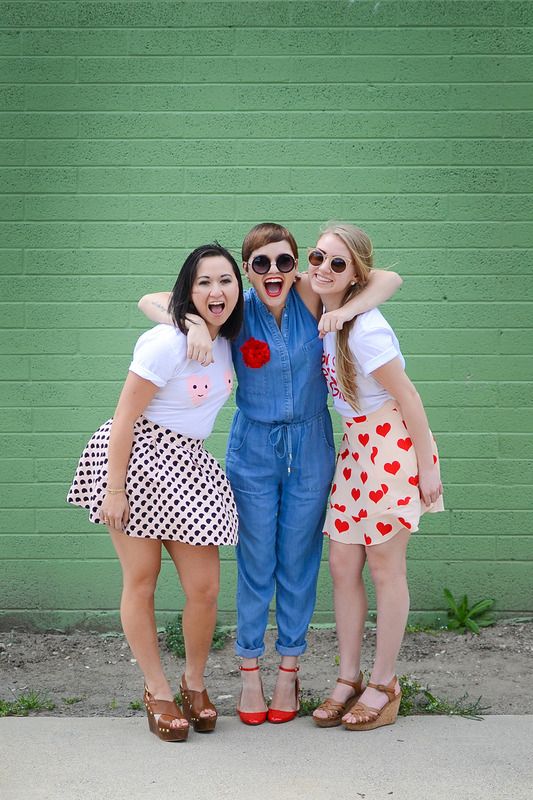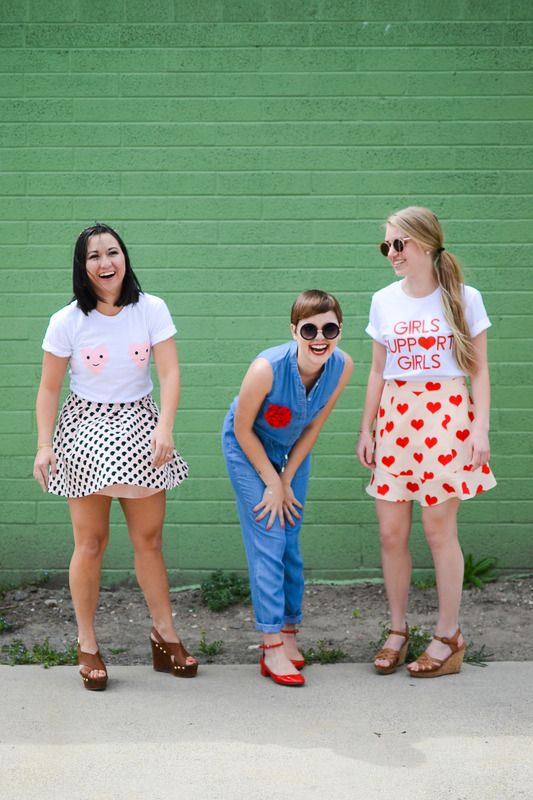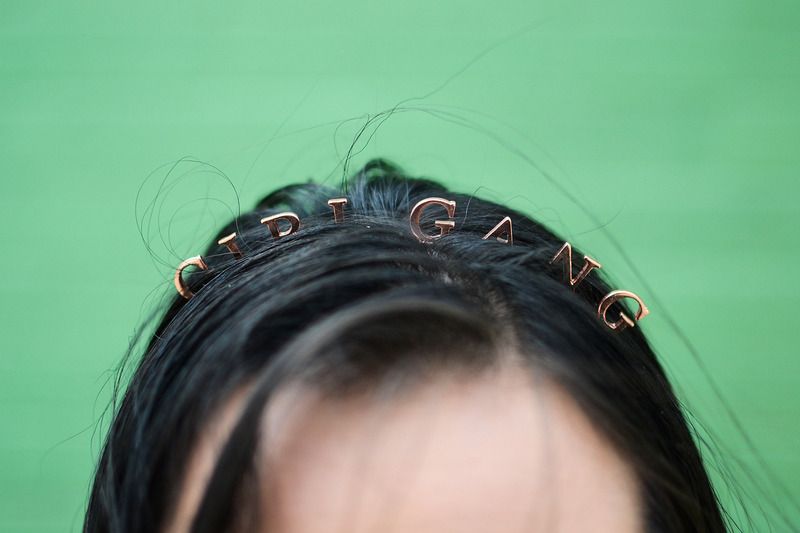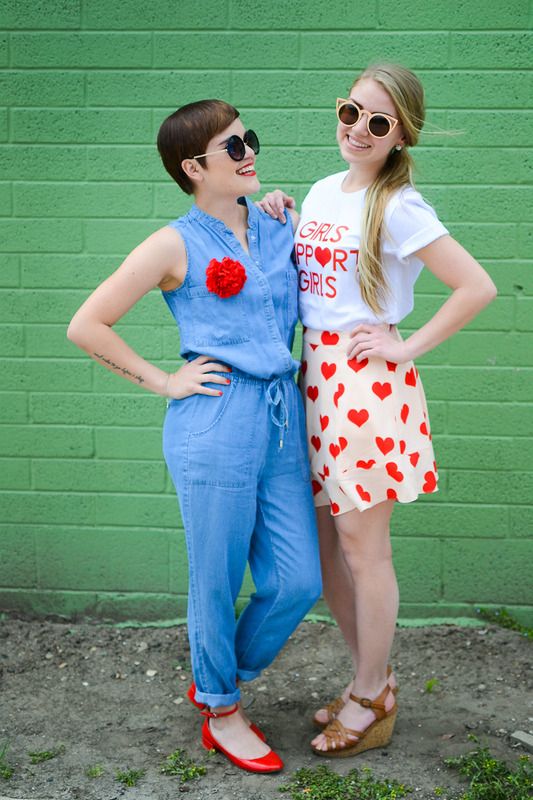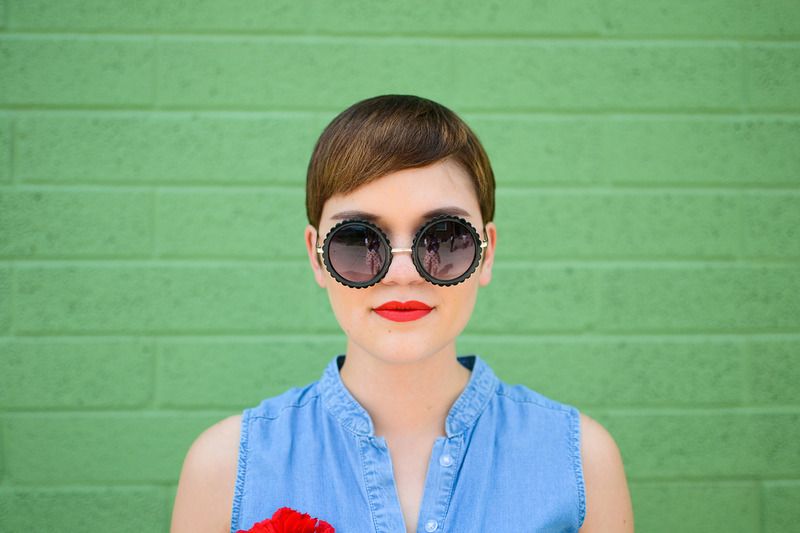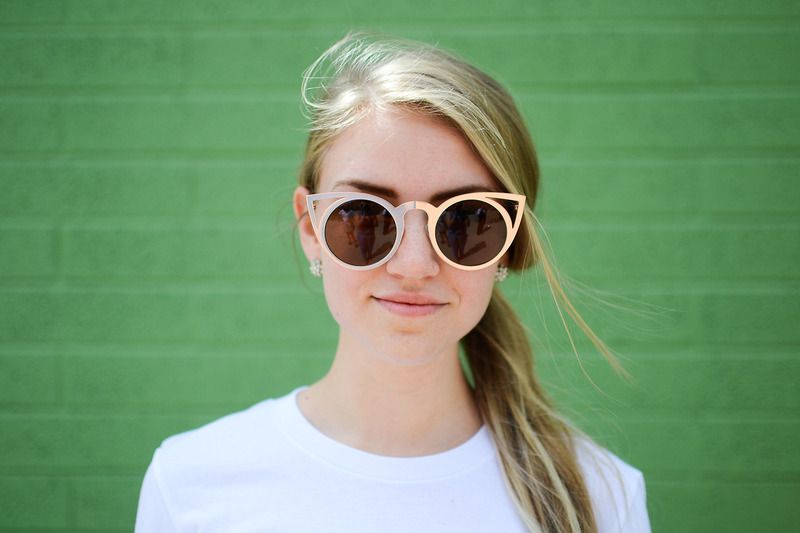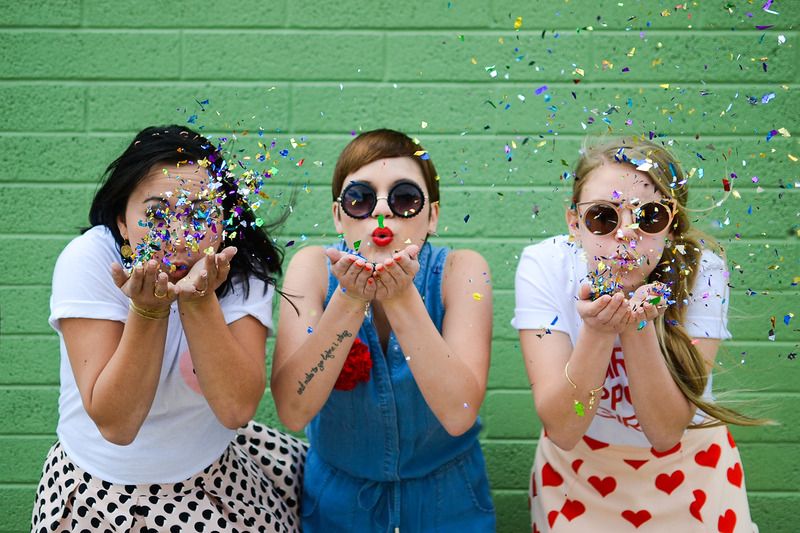 On Kim – Shirt: ban.do // Skirt: Forever 21 // Girl Gang Headband: ban.do
On Kalee – Jumpsuit: Target // Brooch: ban.do // Sunglasses: ban.do // Shoes: Forever 21
On Sheila – Shirt: c/o Daisy Natives // Skirt: ASOS // Sunglasses: ban.do
Where my ladies at?!
These wonderful girls are the best of the best. I don't know where I'd be without 'em! We've all been great friends since elementary school. I LOVE YOU GUYS.
I'm teaming up with the amazingly talented girl Sarah from
Daisy Natives
to give away the Girls Support Girls tee to one lucky lady. Head over to my
Instagram
today for the deets!
I love this shirt so much and it's adorable, simple phrase.
Girls support girls!
I know I'm definitely not perfect when it comes to gossip, or comparing myself to other girls. I feel like it's almost become second nature for us to feel like it's all a competition. When in reality, we are all beautiful in our own way. Us women all have our own unique triumphs and should always celebrate them! Be there for your girl friends. And if you see a girl wearing something cute,
tell them
! It's okay to let them know that their hair is flawless, or their eyebrows are perfectly symmetrical. Just because another girl has something you want, doesn't mean they're "better" than you. Support them and show them love! Let's end girl on girl hate.
WOOT.
And be sure to check out ban.do's all new stuff in the girls pop up shop!