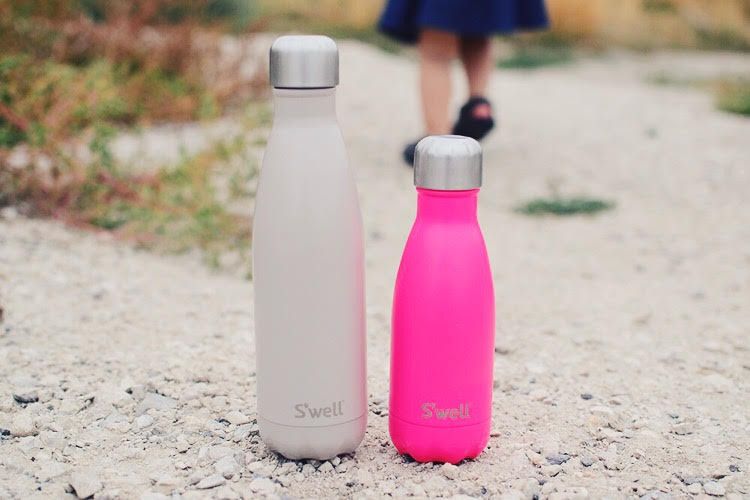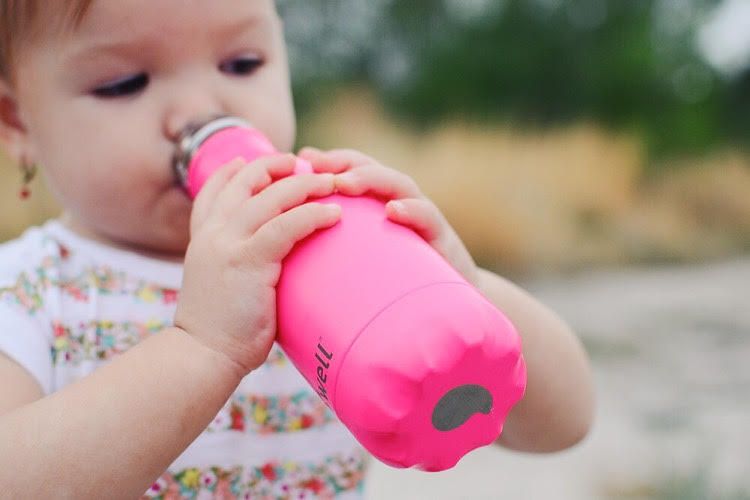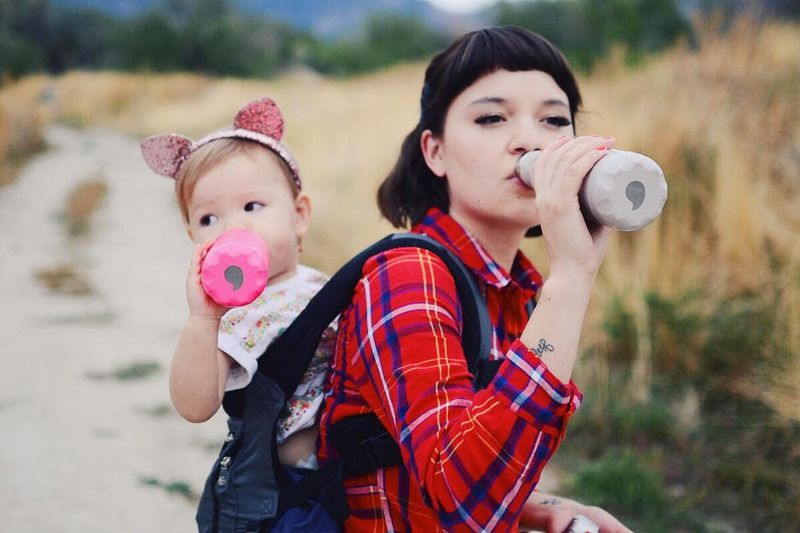 If any of you follow me on Snapchat, you've seen how often I talk about these bottles.. I didn't think I could love something like a water bottle so much.
I go on a decent amount of hikes with Abigail. And one of my least favorite things that happens naturally when hiking on a hot day, is warm water. Not ever as refreshing.. When I visited South Carolina and hiked Chimney Rock, my friend told me to take a swig of her S'well bottle. After hours of hiking in the heat, her water still had ice in it! Yes,
ice
my friends. I was so surprised. I immediately ordered one for me, and a smaller bottle for Abigail.. I could rave and rave about these bottles! We never hike without them now. Abigail calls it her "pink water" and loves it so much.. Oh, and Abigail insisted she wear her cat ears for these pictures. Haha.
More about the bottles.. These bottles are made out of stainless steel, and
no
they do not make your water taste like metal, whatsoever. They're double insulated, so they keep your cold beverages cold for 24 hours (and I mean ice cold), and hot beverages hot for 12. And, there's no condensation on the outside, ever! They also come in so many different colors, and prints. Ugh, seriously.. And I want you guys to know, I was not sponsored by S'well in any way. I just
had
to share about these!
Check them out
here
! I'm totally in love with
these
woodgrain prints.
Also, sorry the pink one turned out so pixelated. AND HAPPY OCTOBER!!!