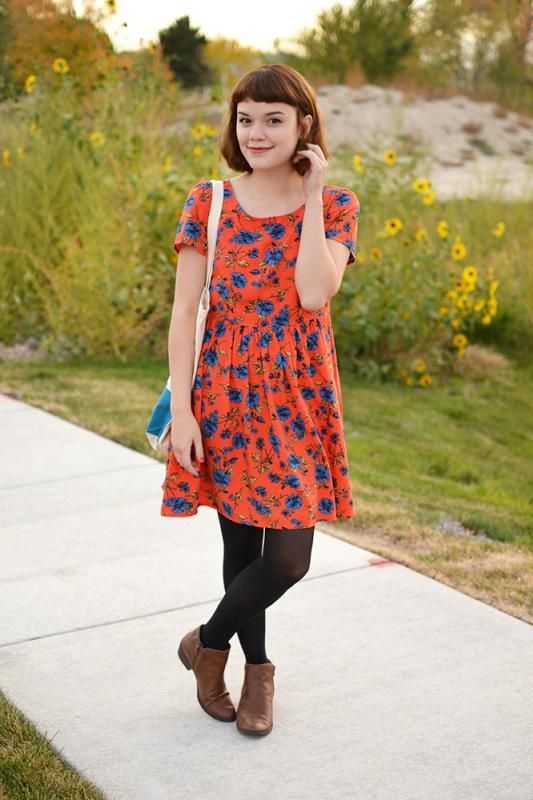 Dress: Old Navy // Boots: Madden Girl // Tote: Old Navy
Yes! I am a brunette again. I decided to go back to my natural roots and get a trim. I'm happy and sad about it. Blonde was a lot of fun, but I definitely missed my brown hair!
I'm taking Abigail to the pumpkin patch tomorrow afternoon. I'm so excited for Halloween! I seriously cannot wait. Fall is the absolute best..
Have a wonderful weekend!