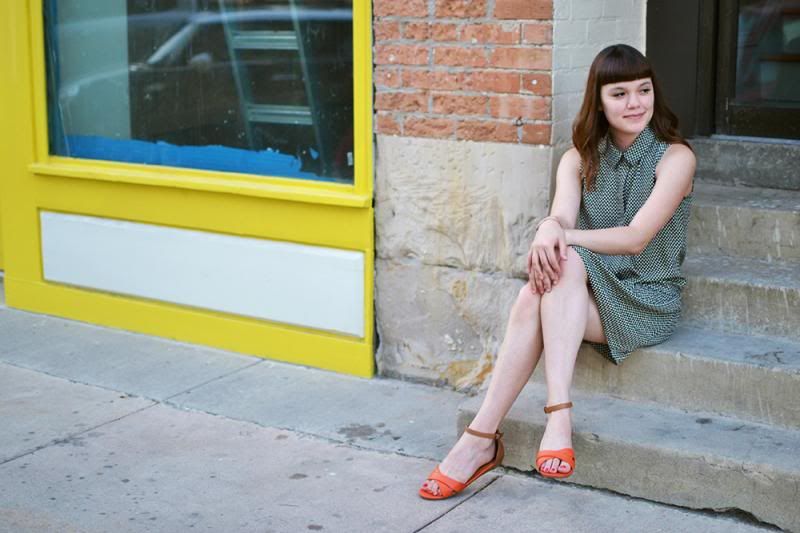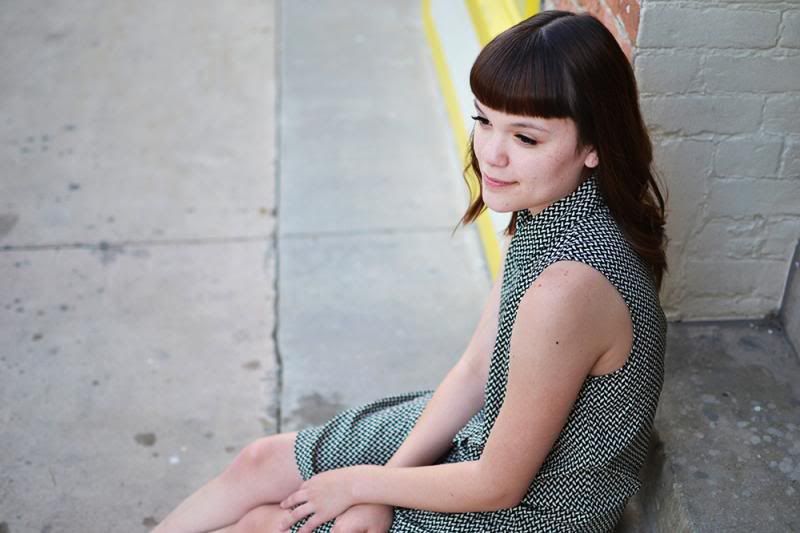 Dress: Forever 21 // Shoes: Old Navy
When I saw this little shop, I knew I had to take an outfit shoot with it. It's just so cute!
This is the only drop-waist dress I own and I'm very much in love with it. I love the pattern, and especially that it's button up. It's really fun and flowy! I bought it shortly after having Abigail (in size large) and couldn't even button it then. At the time, I cried and still felt huge. Now it fits perfectly! I'm happy I didn't return it.