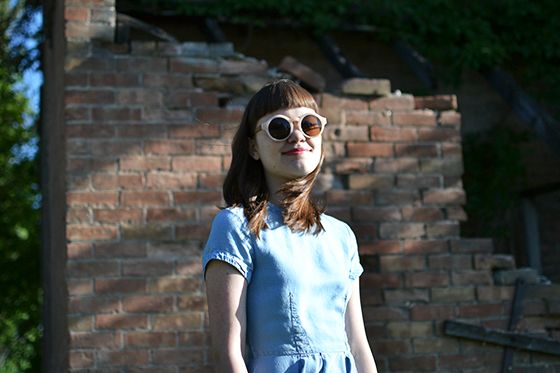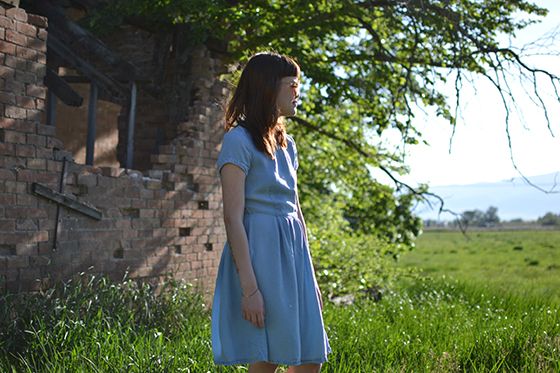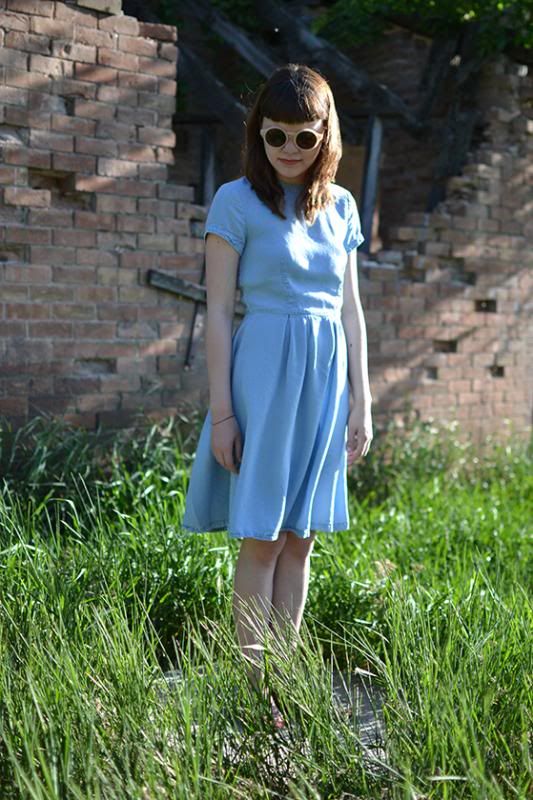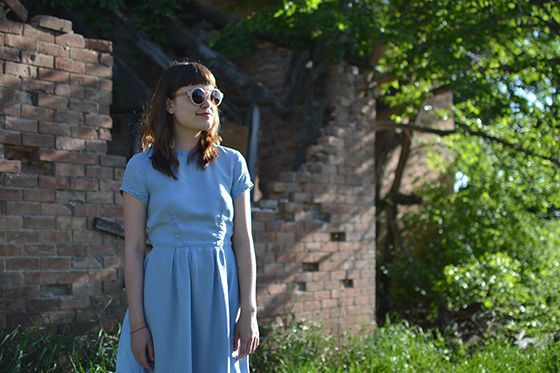 Dress: H&M (Similar) // Shoes: Forever Young Shoes // Sunglasses: Forever 21
This wonderful building was built in the 1890's and definitely was the perfect spot for this outfit shoot. When we went to take the photos, we were stopped by a pleasant (not at first) woman who charged us for posing with the building. You gotta make extra money on the side somehow, right? She also had a pretty cool goat by the name of Optimus Prime. Haha. It was pretty great.
I also decided to stop growing out my bangs! I initially cut them out of anger though. You know when you're growing your bangs, then they get to that awkward stage and they just refuse to cooperate? Well, I had to choose sanity, so I cut. And I couldn't be happier! I actually love them. I made the decision that bangs are very much me, and I'm going to try and rock them for as long as I can. Years, hopefully? Maybe forever.
Linked up with Style Elixir.