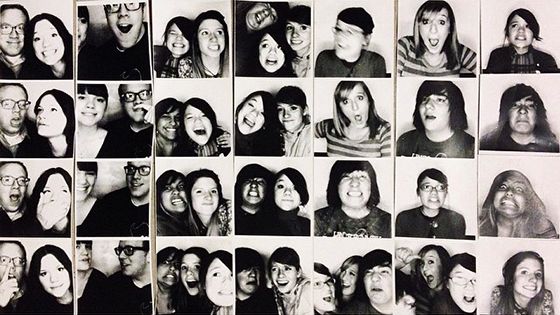 I saw
this
post by Bee, and thought it was such a good idea. I decided I'd make a list, too! So, here you go; 10 things you need to know about me if we're going to BFFs.
1. My favorite things in the whole world are: daisies, IHOP, Oreos + milk, and Olive Garden. Give me any (or all) of these and I'll probably love you forever.
2. I'm a waster of food. I generally never finish a meal (unless it's from IHOP). Don't be offended if you make/buy me something, and I can't finish it! I get full easily. Too easily.
3.
I LOVE DANCING.
I could dance for hours on end. Line dancing, club dancing, party dancing.. You name it, I love it. I'm happiest when I'm lettin' loose to a good song. I'm not a good dancer though, I will probably embarrass you if you're seen dancing with me.
4. I don't like surprises. I've never been good with them.. When someone is planning on surprising me, I typically do all that I can to find out everything I can before the surprising takes place.
5. I really don't like talking on the phone. If you call me and I don't answer, try 3 more times and I'll
most likely
end up answering (I can't make any promises though). My voicemail is almost always full because of this.
6. I could watch Bride Wars 5x in a row and never get tired of it. Couldn't tell you why.
7. I rarely shave my legs. Sorry (not sorry?). The last time I shaved my legs was for my best friend's wedding. Which was last Summer.. Whoops.
8. I don't know how to swim! Please don't push me into the deep end at a pool. I'll probably drown and die. Haha. I don't really plan on ever learning. I think I should though? Maybe. Deep water terrifies me.
9. When you compliment me, I'll almost always contradict it. It just comes naturally. For example, if you say something like, "Kalee! Your hair is so cute today!" I'll respond with, "Oh, no. I didn't even try today. I hate it." I don't mean to! It comes out almost instantly. I'm trying to work on this though, because I find it annoying.
10. I love taking photobooth pictures. You know if we're best friends if I have a photobooth strip taken with you.
And there you go, now we can be BFFs.