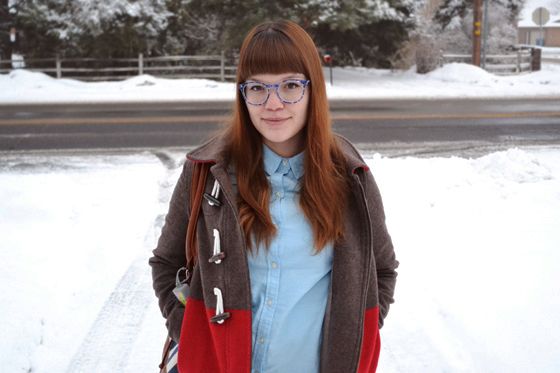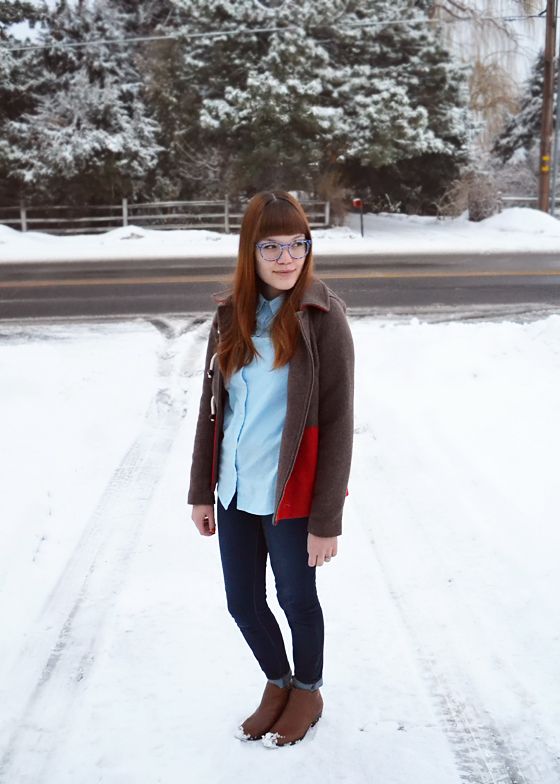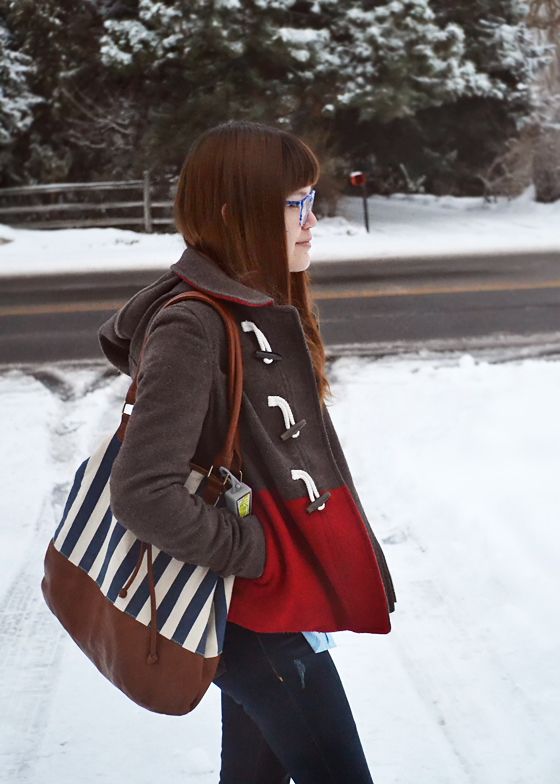 Shirt: Old Navy // Pants: Old Navy // Boots: Famous Footwear (sold here) // Purse: Old Navy // Coat: Old Navy
Well, it's official. I'm a full-time worker again! It's a bittersweet feeling. I'm happy to be working again, but sad to be leaving my baby at home with daddy. And now I'm pumping, which is harder than I expected really. There's just nothing better than feeding the baby. When I pump, I don't feel completely emptied, and it's more painful! But I know it's better in the long run.
Thank goodness tomorrow is Friday! I was
convinced
today was Friday. I had my "Friday outfit" picked out for me and one for Abigail and I was
so
excited. Then I realized it was only Thursday. Poo.
*Also, a side note. This shirt is my favorite shirt of
all
shirts. I bought this same shirt over a year ago and wore it all the time. Then one day I decided to
stupidly
wear it to the salon when I got my hair dyed red. Of course, it got dye all over the collar and got ruined. I was pretty dang sad. Then just a few weeks ago I saw it for sale again on the Old Navy website and I bought it seconds after. I was one happy gal.
Linked up with Style Elixir, Simply Just Lovely, My Mommy Style.