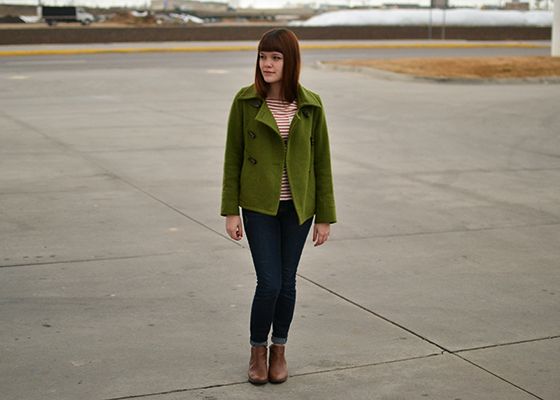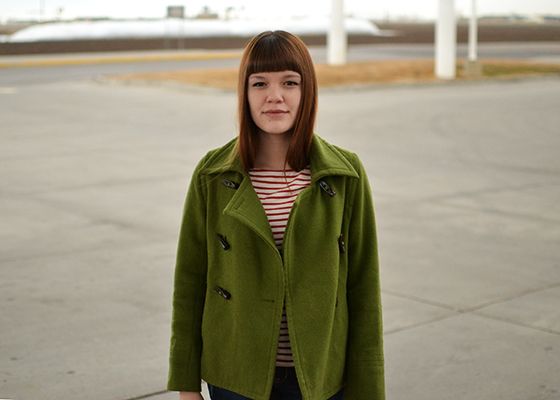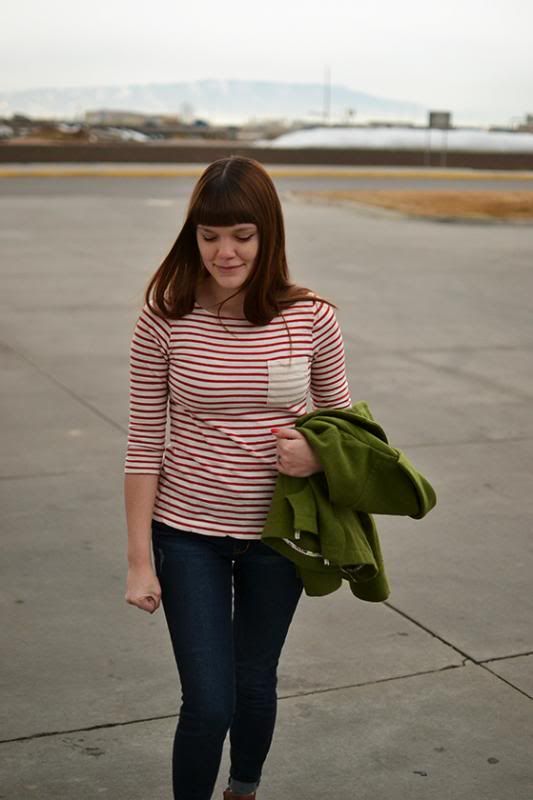 This outfit is super simple. I was almost considering not posting it. But I just love this shirt too much. The neckline is my favorite, I wish I had more shirts with a boat neck.
My baby and I are sick right now. Definitely not fun. I'm kind of freaking out, I think she has croup of some sort. But my husband says I'm over exaggerating, which is very possible. It just breaks my heart everytime I hear her poor cough! She's been smiling a ton though, so she's not in pain. Right? We're on the mend, snuggling and watching Master Chef. Thank goodness I have a short day of work tomorrow!
Linked up with Style Elixir.