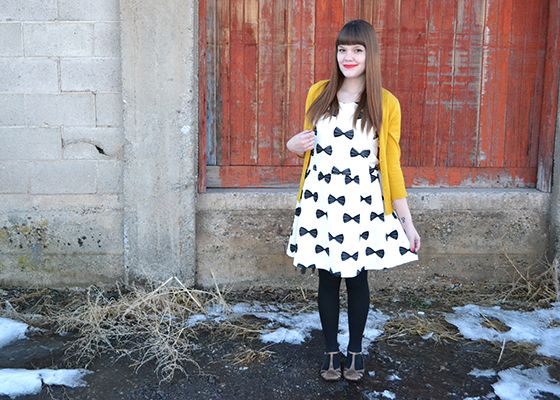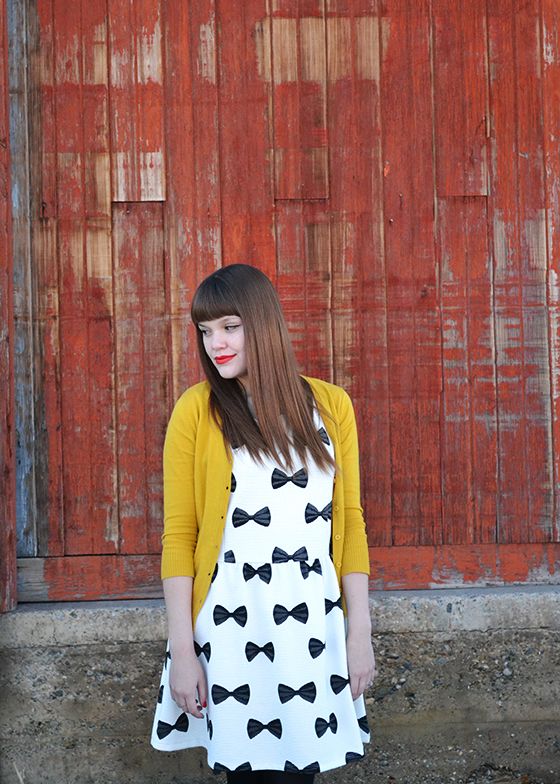 Dress: H&M // Shoes: Forever Young // Cardigan: Downeast Basics
My in-laws got me this dress for my birthday. When I first saw the dress, I knew I had to have it. And the story of how I got it is a pretty good one..
I got an H&M giftcard for Christmas and have been waiting to spend it. I really wanted this dress and it is originally $30. (My giftcard was $20) A few days ago I saw a friend on Instagram who bought it for $15. I was SO excited to see it was finally on sale! I had my husband drive me to H&M to buy the dress immediately. To my surprise, there was ONE left! I brought it to the register, with it having no tag, and they rang it up full price. What?! I thought maybe it was because it didn't have a tag? But the lady insisted it wasn't on sale. I left the store disappointed, but called another H&M to double check. They also only had one left! The sales girl told me again, it was not on sale. I felt really bad that she took 10+ minutes looking for it, so I just told her to put it on hold under the name "Kim". Yeah, a fake name, because if I had put my real name they'd come find me and murder me for not buying it. Right? So I just told my husband that I'd wait until I had extra money to get the dress, and if it was still there, then I was meant to have it. Haha. Well anyway, this weekend I was going out with a few friends and went to my in-laws to drop off my husband and baby. When I got there, my father in-law asked me to grab a jacket out of the closet for him. I thought nothing of it. When I opened the closet, guess what was in there?!
MY DRESS.
I about died!! They went to the H&M, asked for the dress under the name Kim, and got it for me for my birthday! All thanks to my sweet husband and in-laws.
What a great gift, amiright?!
Linked up with Style Elixir, DC in Style, Simply Just Lovely, and Fry Sauce & Grits.