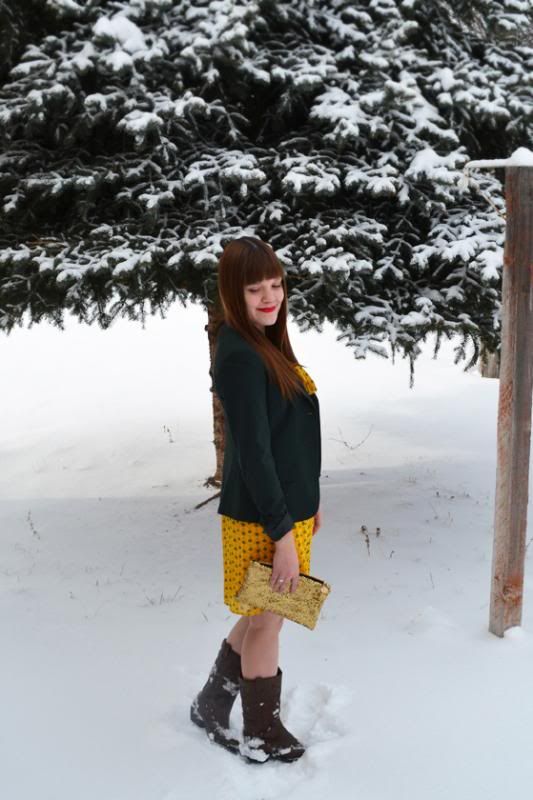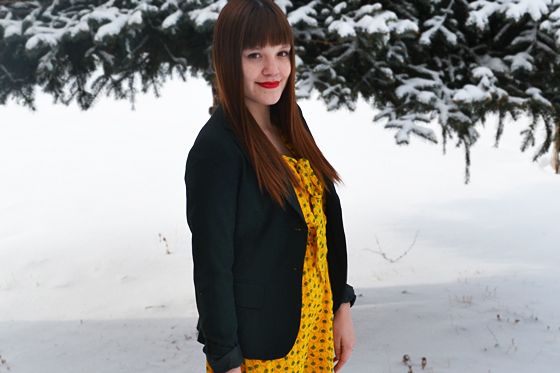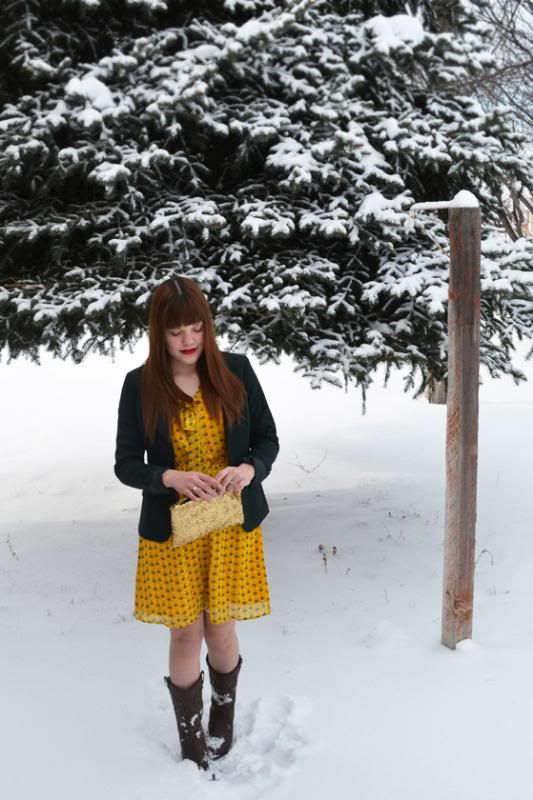 Blazer: New York & Company // Dress: Target // Cowboy Boots: Forever Young // Clutch: Sassy Steals
I got bangs! And to be 100% honest, I don't like them. I'm definitely not fishing for a compliment! As soon as I cut them, I instantly regretted it. My husband keeps telling me he really likes them, which makes me feel a little better about them. But I think I just need to get used to them. Maybe they'll grow on me!
On a side note, YAY SNOW!
Linked up with DC in Style, Style Elixir & Simply Just Lovely.