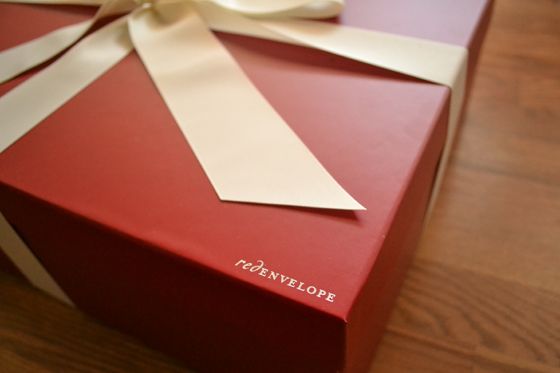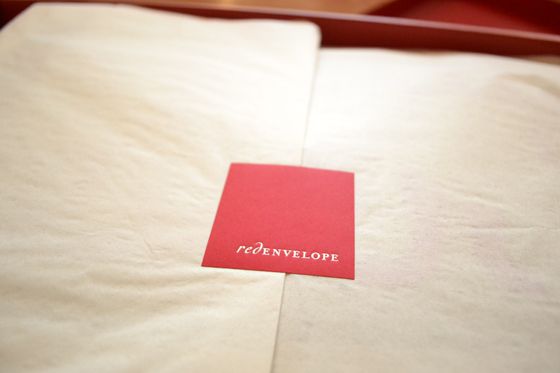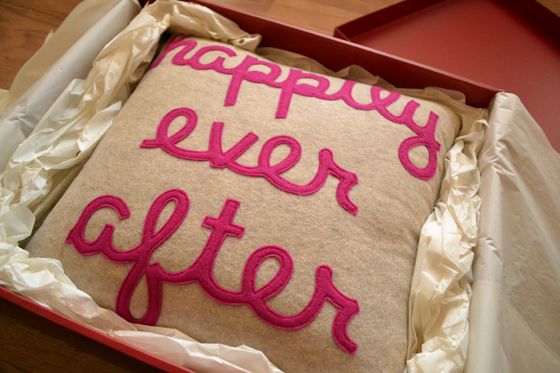 RedEnvelope sent me
this
adorable pillow this week from their
wedding line
and I am in love. The packaging was beautiful. It made me not want to open it!
RedEnvelope is the perfect way to give gifts to the ones you love, especially with this holiday season coming up. "You give to affirm a friendship, to celebrate a new beginning, to thank a colleague, to honor family, to connect with a loved one, to commend successes, to mark passages, to give a little encouragement — or just because it's a joy to give.
From tokens of gratitude to expressions of love, as your partner in giving, RedEnvelope offers a unique and wide-ranging collection of thoughtful gifts for every occasion and everyone on your list — around the clock, all year round." -
RedEnvelope
It fits perfectly in our new, little, "happily ever after".