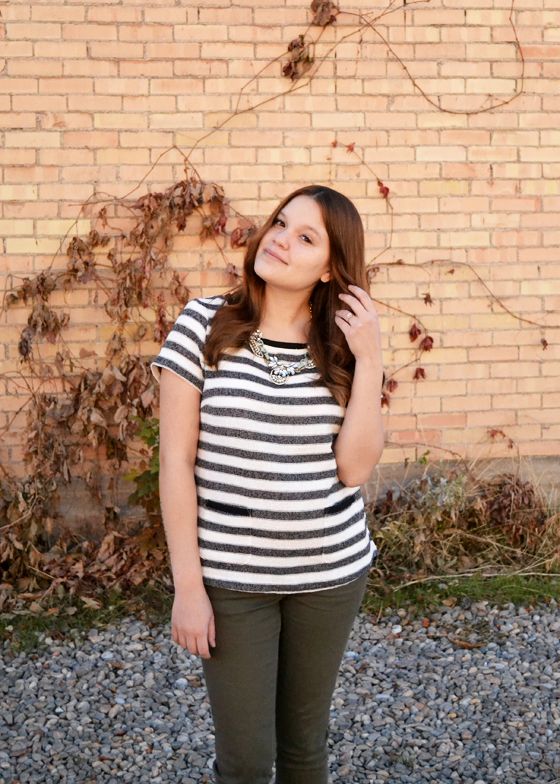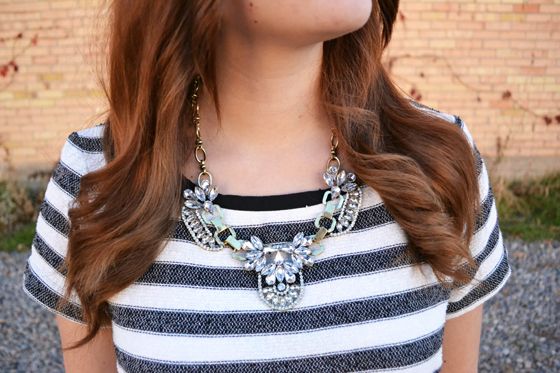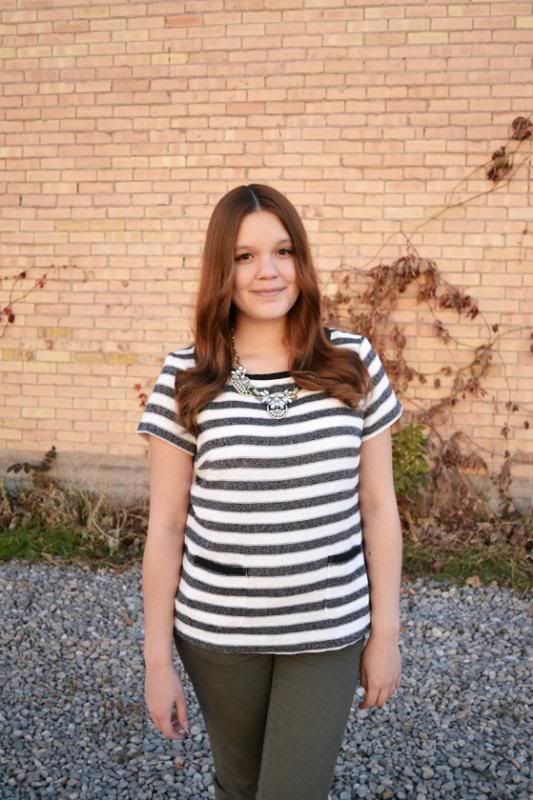 Shirt: New York & Company // Pants: Old Navy // Shoes: Forever Young // Necklace:
eBay
I know I had the baby only 2 weeks ago, but I didn't really know what to expect when it came to trying to wear my old clothes. I had all these dresses that I was excited to wear, and none of them fit! None of my pants fit, my old shirts are too tight, etc.. I'm going to start walking daily, and my husband and I are going to try doing yoga. I have some work to do! But I'll get there. I'm not saying I'm fat or anything!! I just want to get back to my pre-baby body if it's possible. If my new child-rearing hips decide that it's not, then I'll just have to purchase some new pants, which I'm always okay with. ;)
Linked up with Moe Talks A Lot & DC in Style.