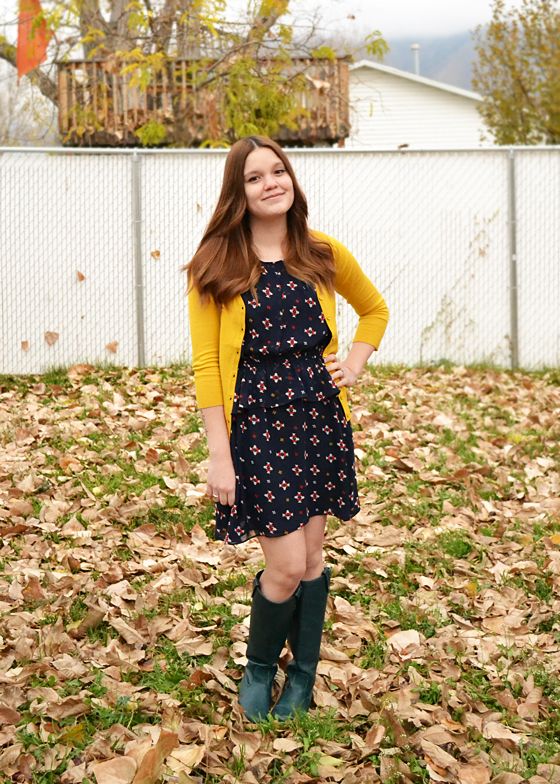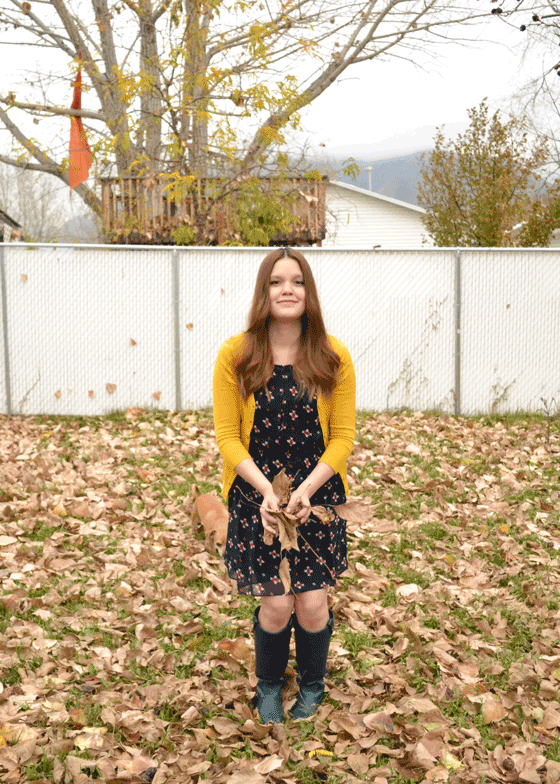 Dress: Forever 21 // Cardigan: DownEast Basics // Boots: Forever Young
Yay for a cheesy leaves toss! I'm finally getting an outfit post in. It's been so hard lately! My husband just got a new job (plus he's going to school) so it's almost impossible to find time for him to take my pictures. Then on another note, I found out that my camera doesn't work with wireless remotes! Definitely bummed about that. Now my outfit posts will be down to only 2 a week - hopefully.. My husband will be graduating next month, so he'll have more free time to help. Hehe.
Linked up with Style Elixir & DC in Style.